Here is a bunch of things I have bought or made recently. I also wanted to do some photography practice....
Apple! I put the sparkles on right after I watched Fantastic Mr. Fox.
Man i love that film.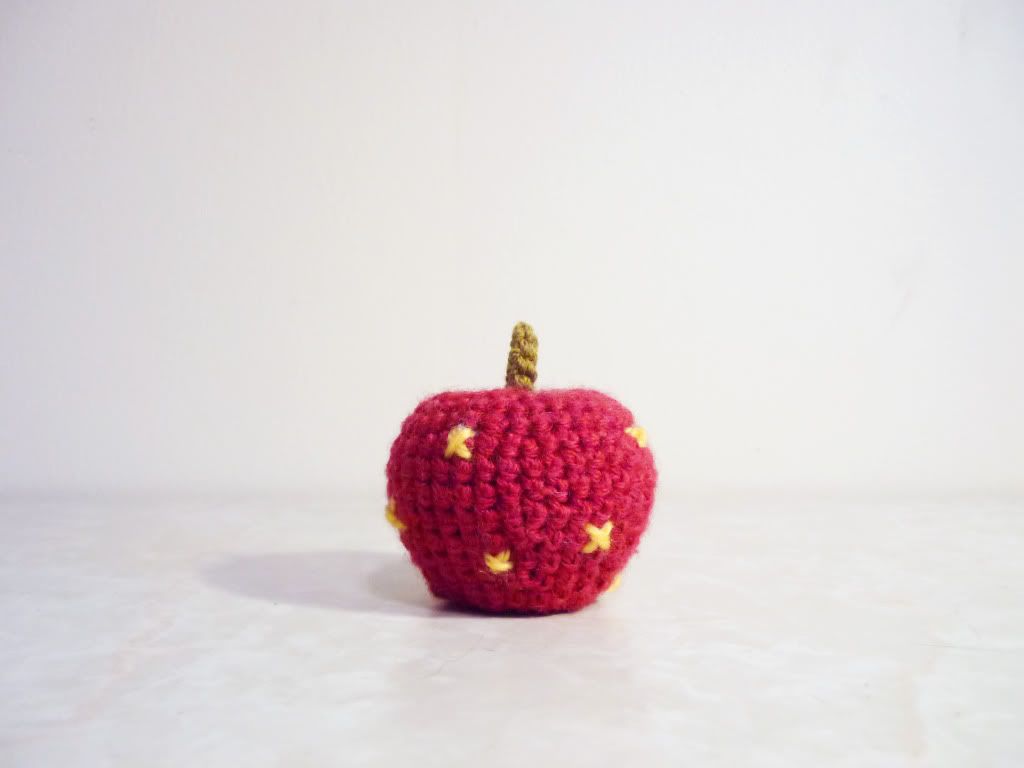 We hung this apple in a branch we attached to the clothes rack on our stall last time, it looked SUPER cute.
yep. I'll get a photo of it in the tree at the next one I promise.
More apples! These are about 20cm high and i love them.
The decreasing in the stitches are much more pronounced when i use the really thick wool, It's a little disappointing but you understand.. right?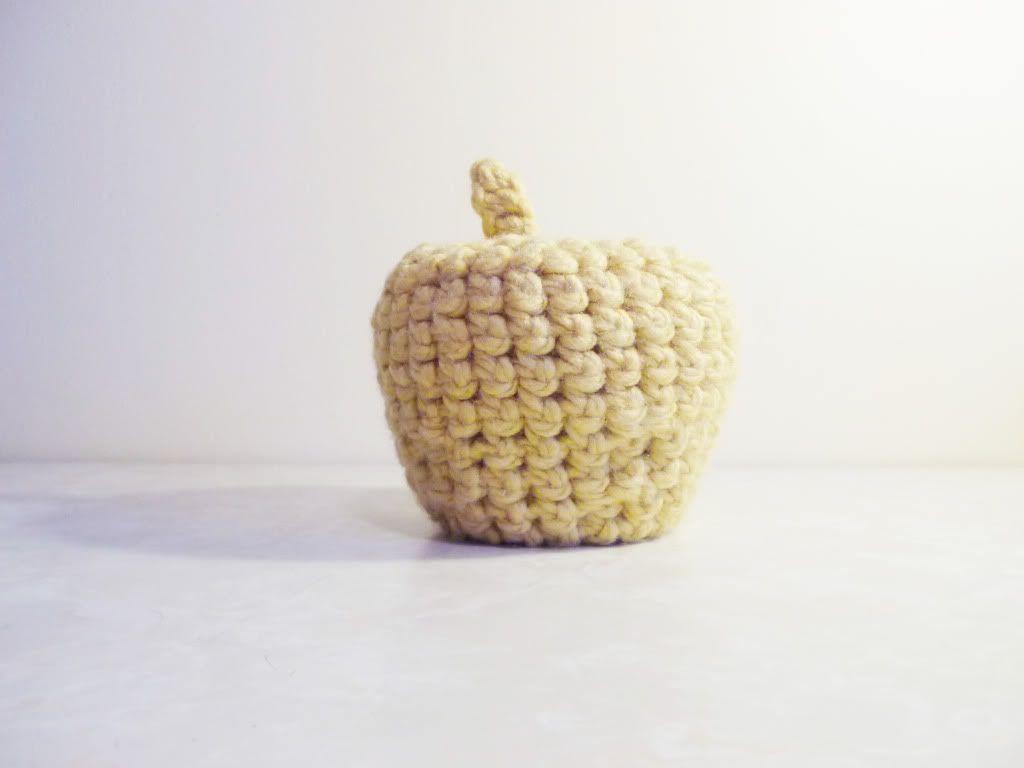 Now for some recent purchases in the world of op-shops.
Johnson ware teapot for always.
I also recently bought a mega coffee pot that matches this but its at my parents house. I'll show you another time.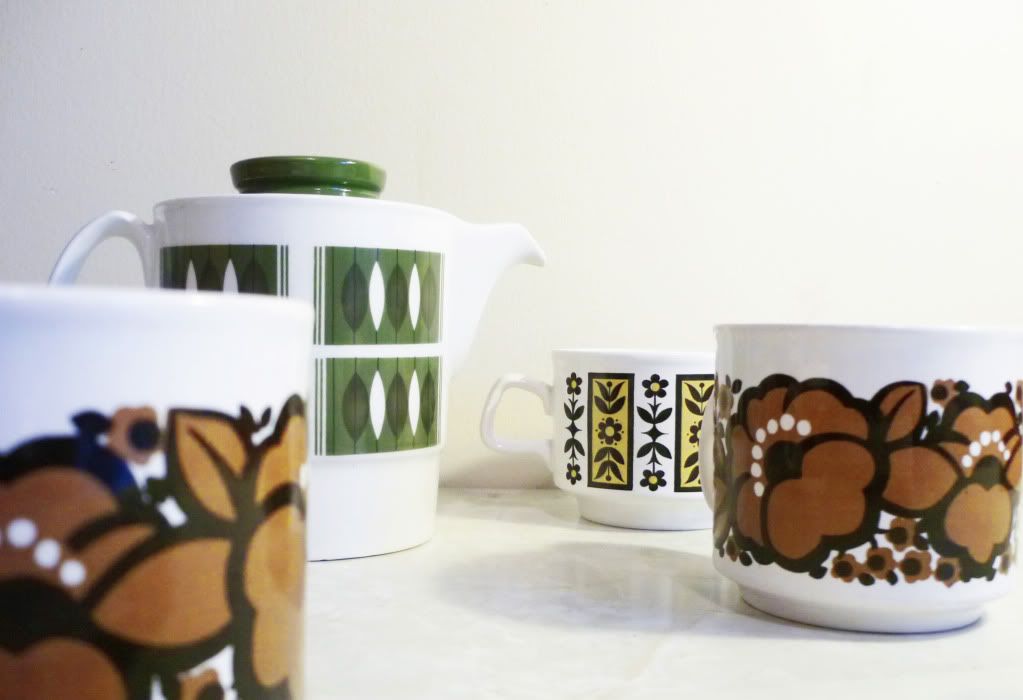 I am also really loving the Staffordshire Potteries cups such bold and awsome colours. I just did a bit of research on their products and i pretty much adore every one of them. so, perhaps you could send some to me? awesome
thanks.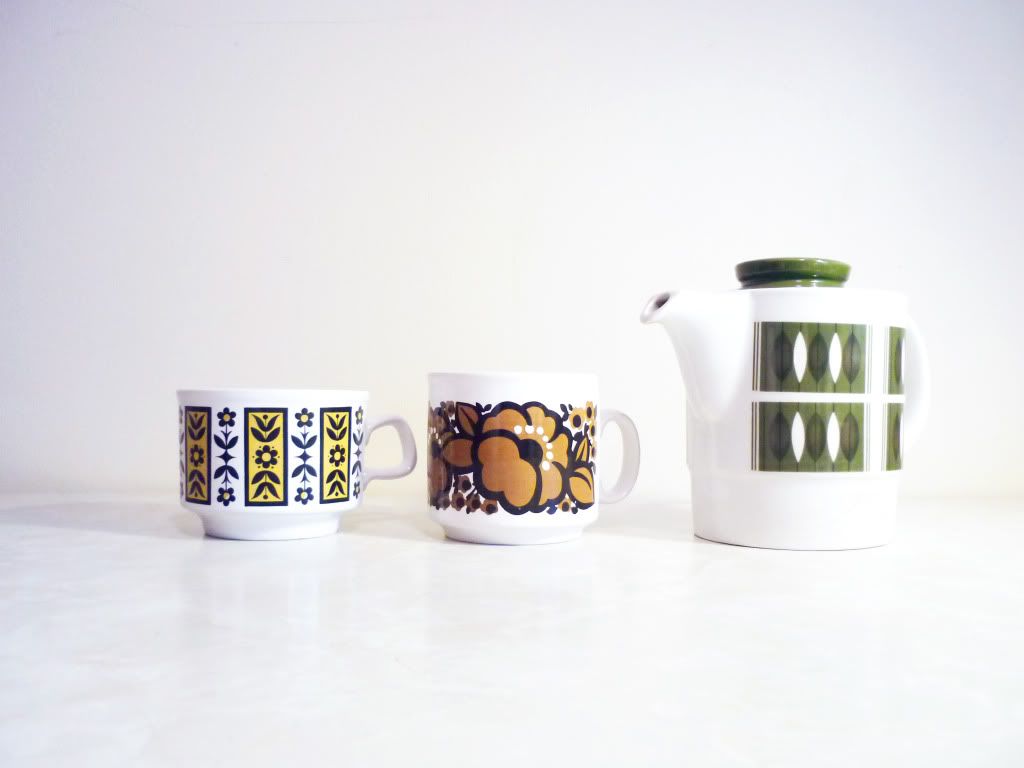 Head band! huzzuh! super simple and easy to make. And super good for keeping ears warm. super!